Apex Chemicals (S) Pte Ltd thank all of our loyal customers and vendors for their ongoing support. We take this opportunity to update you about a serious concern we have.
Please be aware that there may be cases where counterfeit goods or imitations, including but not limited to goods that infringe Apex trademarks or patents ("Counterfeit Goods"), are marketed.
We also bring to your attention that any product that you encounter in the marketplace having the following packaging are not genuine products of Apex Chemicals (S) Pte Ltd.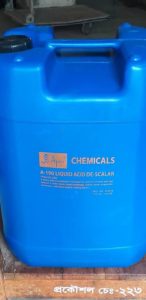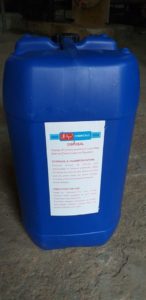 Apex Chemicals (S) Pte Ltd seeks to assure that its genuine and authorized products exceed established industry testing criteria affecting product materials and integrity.
Apex Chemicals (S) Pte Ltd expressly disclaims any warranties related to Counterfeit Goods, express or implied, including but not limited to warranties of non-infringement, merchantability,
or fitness for a particular purpose. Apex Chemicals (S) Pte Ltd shall not be liable for any damages or losses arising out of or related to Counterfeit Goods, including without limitation incidental, consequential, special, direct or indirect damages, loss of profit, loss of data, loss of business, injury, or death, or any associated claims, demands, liabilities, penalties, obligations, causes of action, suits or proceedings, whether or not Apex had been advised
of the possibility of such damages.
Apex Chemicals (S) Pte Ltd is committed to selling high quality products to our many loyal customers. To do this, Apex Chemicals (S) Pte Ltd has launched an intensive effort to help rid the market of unauthorized and imitation products. If you have purchased what you believe to be one of our products, and have you questions as to authenticity, please contact us as
soon as possible. We value your assistance in our campaign to protect present and future customers from confusion and dissatisfaction.
Thank you for reading this. We hope to keep supplying Quality Chemicals with Excellent Performance with Apex Chemicals (S) Pte Ltd, for many years to come!
If you wish to purchase Apex Chemicals products, please contact Apex sales representatives.